CPAs CVAs
We Are A Group of Professional Limited Liability & Other Entities Providing Services Independently to Clients. The CPAs, Firms and Affiliations are presented in the "CPAs" Section of this site.
MICHAEL J. SONGIN, CPA CVA CGMA
<b>Songin CPAs CVAs PLLC</b>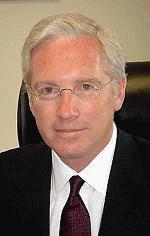 Phone
716-630-0600
ext. 302
Email:
Loading Email...
Michael J. Songin, CPA CVA CGMA
Certified Public Accountant
Certified Valuation Analyst
Chartered Global Management Accountant
He presently devotes his professional time exclusively to the clients of Songin CPAs CVAs PLLC. He is a member of the Medical Group Management Association, National Association of Certified Valuation Analysts, the Western New York Collaborative Divorce Professionals Ltd, the American Institute of CPAs and a former long time member of the National CPA Firm Healthcare Advisors Association. He has extensive experience in business and personal tax planning and compliance, corporate finance and management (13 years), business transactions, business dispute resolution and litigation support; contract pricing and negotiation; business development; business restructuring and refinancing; real estate project analysis and forecasting; intellectual property licensing; business interruption and loss claims measurement; tax and financial aspects of divorce; tax preparation & planning, representation in complex Federal and State tax matters, and has testified before government committees and also in various courts as an expert witness.
Earned his B.S. in accounting at Canisius College in 1973.